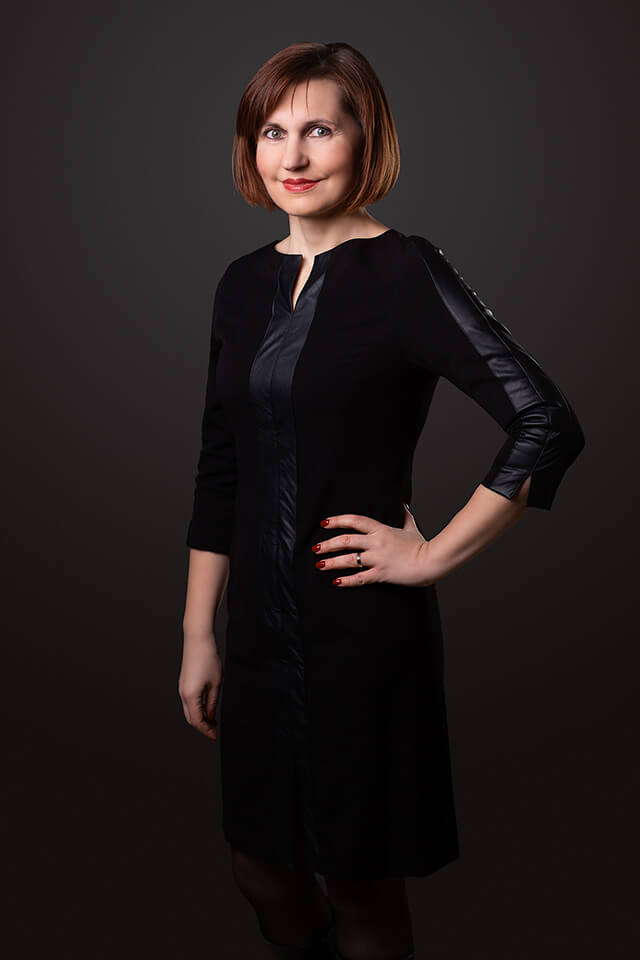 Simona gained her extensive experience in trademark law while working at the Industrial Property Office and traineeships at the European Union Intellectual Property Office (EUIPO). In addition to the successful registration of hundreds of trademarks and other industrial rights at home and abroad, she regularly defends rights of her clients to their intellectual property in litigation before authorities and courts. In several legal disputes, she repeatedly managed to recover a highly reasonable compensation of 1 million CZK for her clients. In cases where it is necessary to enforce or defend the client's rights abroad, she also cooperates with the top foreign attorneys at law and patent attorneys. She also participated in the development of the brand strategy for major domestic and foreign corporations. She uses her expertise in the field of copyright and software law when working with clients from IT and public sector (scientific research organizations and universities). Simona likes to prepare customized contract documentation, ranging from license agreements to copyright works to technology transfer architecture. She stood at the birth of one of the first functional spin-offs. She is also a lecturer and co-author of a commentary on the Trademark Act and the author of several specialized papers in the field of industrial property law.
Professional Authorization:
Attorney at law, patent attorney (trademarks and designs), European trademark and design attorney
Specialization:
Trademarks, copyright and software, unfair competition, disputes in the field of intellectual property, internet law
Years of practice:
20 years, 16 years as patent attorney, 12 as attorney at law
Languages:
Czech, English, French (passive)
Publications:
KOUKAL, P., CHARVÁT, R., HEJDOVÁ, S., ČERNÝ, M. Zákon o ochranných známkách. Komentář. Praha: Wolters Kluwer, a.s., 2017.
Membership in professional organizations:
Czech Bar Association, Chamber of Patent Attorneys, European Communities Trademark Association (ECTA)
Contact:
INPARTNERS GROUP is a name under which the following independent attorneys at law and patent attorneys, Ing. Dušan Kendereški, patent attorney, Mgr. Simona Hejdová, attorney at law, JUDr. Radim Charvát, Ph.D. LL.M., attorney at law, Mgr. Lenka Musilová, patent attorney, Ing. Leopold Dadej, patent attorney, Prof. JUDr. Ivo Telec, CSc., attorney at law, Mgr. Jan Brauner, LL.M., attorney at law, Mgr. Michal Poljak, patent attorney, Mgr. Zbyněk Hajn, patent attorney, provide their services in the Czech Republic, in cooperation with JUDr. Eugen Záthurecký, attorney at law, as a partner of Zathurecky InPaRtners, s. r. o., JUDr. Romana Záthurecká, patent attorney, as a partner of Zathurecka INPARTNERS GROUP s. r. o. and Mgr. Matěj Makovník, attorney at law, who provide their services in Slovakia. INPARTNERS GROUP is not a legal entity and is not authorized to provide legal or patent attorney services on its own. The said attorneys at law as well as the said patent attorneys provide their services in their own name and on their behalf.