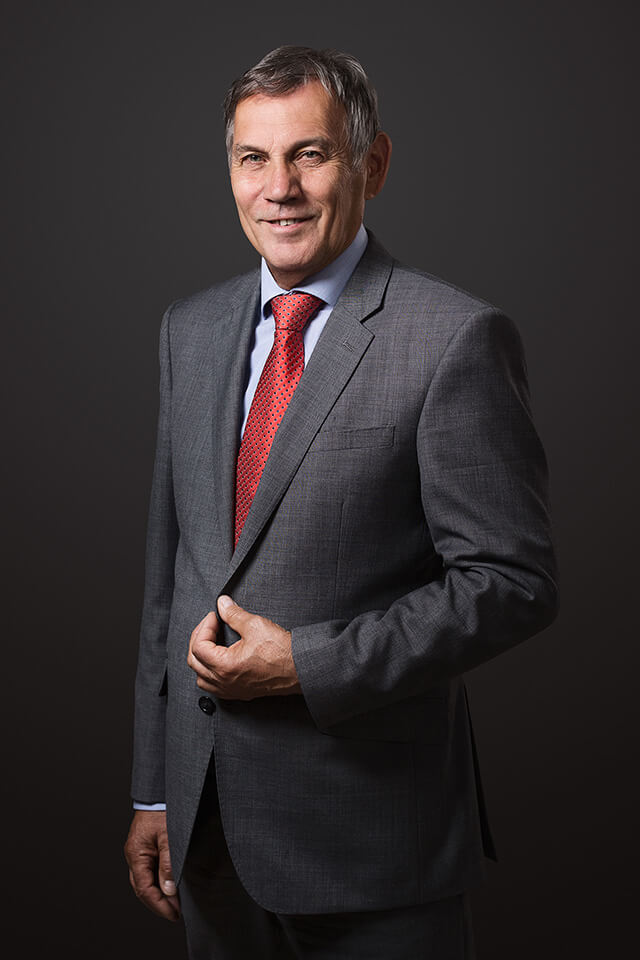 Before he began to provide his services as a patent attorney in 1991, Dušan had worked in the department of intellectual rights protection at the Research Institute of Rotating Electrical Machines, and subsequently as a head of the Industrial Protection Centre of CHIRANA Group for 13 years. During his practice as a patent attorney he has successfully registered more than 400 Czech, 37 European and many national patents for his clients in countries like the US, Russia, Japan, China, Australia, Canada, South Korea, India, Singapore, Chile, Peru, South Africa, New Zealand, Argentina, Mexico, Mongolia, Morocco, or Syria. Among his greatest achievements belongs the successful defense of three European patents in a dispute, in which he represented a major multinational pharmaceutical company. These results are due not only to long-term cooperation with the top patent attorneys and attorneys at law from around the world, but also to perfect knowledge of Czech and international patent law. In addition to clients from the private sector, there is also high demand for his services among the leading Czech universities. Dušan is also an examiner for expert and differential examinations of patent attorneys and the author of several articles published in the impacted journal World Patent Information.
Professional Authorization:
Patent attorney, European patent attorney, European trademark and design attorney
Years of practice:
40 years, 27 years as a patent attorney
Specialization:
Protection of technical solutions (patents, utility models), design and trademark protection, industrial and legal searches
Languages:
Czech, English, Serbo-Croatian, Russian
Publications:
KENDEREŠKI, D., MATĚJKA, L., HACK, R. A thesaurus to supplement the international patent classification in the field of biomedical engineering. World Patent Information. 1983, roč. 5, č. 2. s. 101-109.
KREJČÍ, J., KENDEREŠKI, D. A prognosis of patent activity development. World Patent Information. 1986, roč. 8, č. 2. s. 122-142.
KREJČÍ, J., KENDEREŠKI, D., MATĚJKA, L., ZÁK, V. A prognosis of patent activity development — II. Verification of the statistical theory for estimating the rate of development of a technical field. World Patent Information. 1987, roč. 9, č. 3. s. 163-180.
Membership in professional organizations:
Chamber of Patent Attorneys, European Communities Trademark Association (ECTA)
Contact:
INPARTNERS GROUP is a name under which the following independent attorneys at law and patent attorneys, Ing. Dušan Kendereški, patent attorney, Mgr. Simona Hejdová, attorney at law, JUDr. Radim Charvát, Ph.D. LL.M., attorney at law, Mgr. Lenka Musilová, patent attorney, Ing. Leopold Dadej, patent attorney, Prof. JUDr. Ivo Telec, CSc., attorney at law, Mgr. Jan Brauner, LL.M., attorney at law, Mgr. Michal Poljak, patent attorney, Mgr. Zbyněk Hajn, patent attorney, provide their services in the Czech Republic, in cooperation with JUDr. Eugen Záthurecký, attorney at law, as a partner of Zathurecky InPaRtners, s. r. o., JUDr. Romana Záthurecká, patent attorney, as a partner of Zathurecka INPARTNERS GROUP s. r. o. and Mgr. Matěj Makovník, attorney at law, who provide their services in Slovakia. INPARTNERS GROUP is not a legal entity and is not authorized to provide legal or patent attorney services on its own. The said attorneys at law as well as the said patent attorneys provide their services in their own name and on their behalf.