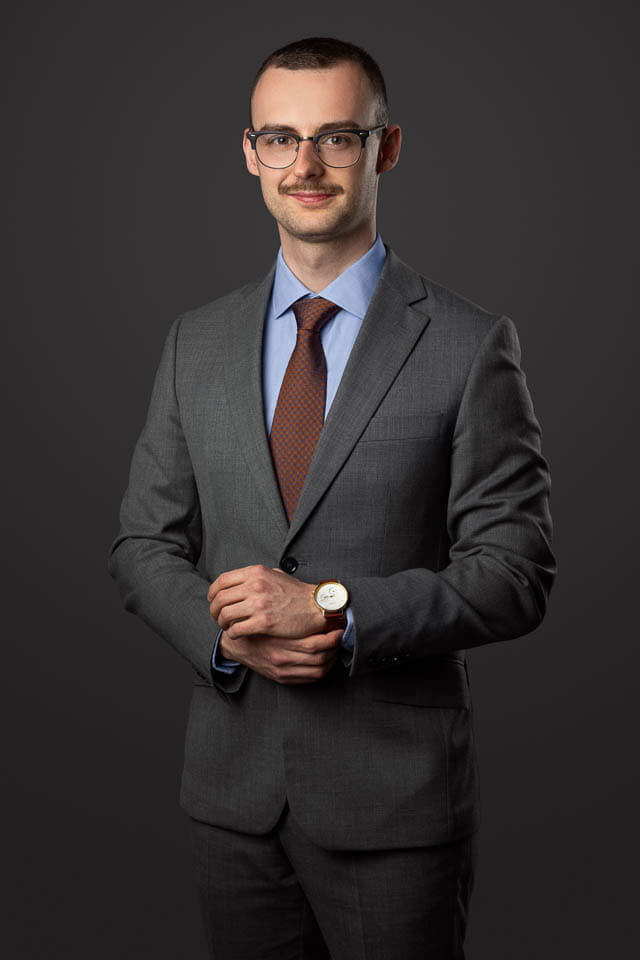 Michal has found his passion in inventions and knows how important it is to protect and develop your ideas since the very exclamation "Heuréka!". From a solid foundation of studies and research in organic chemistry at Masaryk university in Brno, he draws his scientific perseverance, academic rigor and will not to give up. With eight years of experience as a patent attorney assistant, one year of experience at the European Patent Office, and after graduating from the Industrial property training institute, he became a registered patent attorney for inventions before the Industrial Property Office in Czechia. After a thorough preparation for the European qualifying examination (EQE) under experienced guidance, he became a registered European patent attorney before the European Patent Office. He is also continuously educated in Czech, European and international patent law. It will be him who will draft a patent application for you in virtually any technical field and will expertly advise you on patent prosecution before the Czech, European and foreign patent offices, including arguing in favour of the patentability of your invention and researching the state of the art in specialized databases of patent and non-patent literature. He is not afraid to cooperate with clients in potential patent disputes. He will also put his enthusiasm for learning foreign languages to good use for you and communicates fluently with clients, patent offices or patent attorneys around the world in English, German or French in addition to Czech and Slovak.
Professional Authorization
Czech patent attorney
European patent attorney
Years of Practice
Patent attorney since 2022
European patent attorney since 2022
Patent attorney assistant since 2014
Specialization:
Protection of inventions (patents, utility models), prior art searches
Languages:
Slovak, Czech, English, German, French
Publications:
Chalcogen-based ratiometric reversible BODIPY redox sensors for the determination of enantioselective methionine sulfoxide reductase activity. Poljak et al. Chem. Commun. 2022, 58, 6389-6392.
Diastereoselective flexible synthesis of carbocyclic C-nucleosides. Maier et al. J. Org. Chem. 2017, 82, 3382-3402.
Membership in professional organizations:
Czech Chamber of Patent Attorneys
European Patent Institute
Contact:
INPARTNERS GROUP is a name under which the following independent attorneys at law and patent attorneys, Ing. Dušan Kendereški, patent attorney, Mgr. Simona Hejdová, attorney at law, JUDr. Radim Charvát, Ph.D. LL.M., attorney at law, Mgr. Lenka Musilová, patent attorney, Ing. Leopold Dadej, patent attorney, Prof. JUDr. Ivo Telec, CSc., attorney at law, Mgr. Jan Brauner, LL.M., attorney at law, Mgr. Michal Poljak, patent attorney, Mgr. Zbyněk Hajn, patent attorney, provide their services in the Czech Republic, in cooperation with JUDr. Eugen Záthurecký, attorney at law, as a partner of Zathurecky InPaRtners, s. r. o., JUDr. Romana Záthurecká, patent attorney, as a partner of Zathurecka INPARTNERS GROUP s. r. o. and Mgr. Matěj Makovník, attorney at law, who provide their services in Slovakia. INPARTNERS GROUP is not a legal entity and is not authorized to provide legal or patent attorney services on its own. The said attorneys at law as well as the said patent attorneys provide their services in their own name and on their behalf.